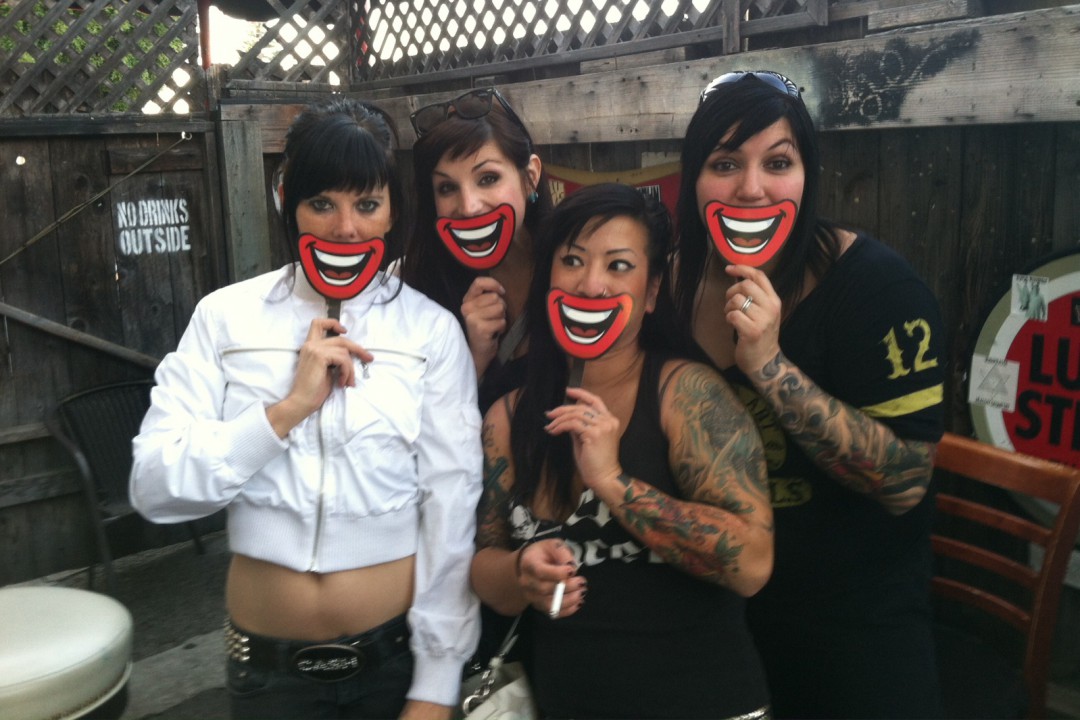 Bad Cop/Bad Cop's album art for the band's first full length,, Not Sorry, has been release along with the track listing. The album was produced by Fat Mike. The band stated:

"We are extremely grateful for the opportunity to work with Mike on our first full length record. Continuing our creative relationship with Davey and Hurley was very important to us, as we love him and he is such a tremendous part of our sound. We are excited to share Not Sorry with the world. it covers a lot of true stories and ideals, issues we talk about together as a family. Also, the prospect of touring the shit out of the U.S. and more is pretty thrilling. Bring on the month-long slumber parties!"
You can see the track list and art below.
Not Sorry Tracklist
1: Nightmare
2: Anti Love Song
3: Here's to You
4: Cheers
5: Joey Lawrence
6: Sugarcane
7: I'm Alright
8: Old Dogs
9: Like, Seriously?
10: Rip You to Shreds
11: The 'Wood
12: Firewater
13: Support