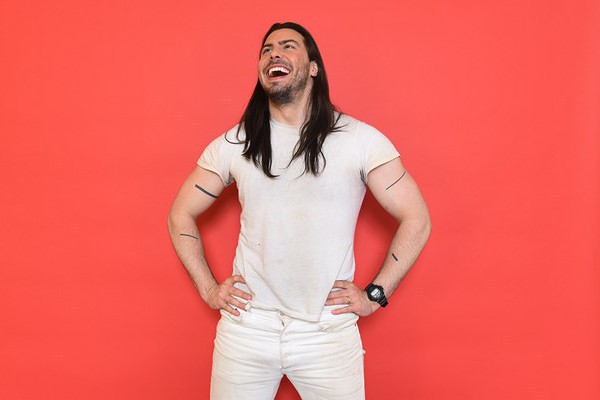 When it's time to broadcast, he will broadcast hard. Andrew W.K., musician and expert on all things positive and party, will be starting a new radio show on Glenn Beck's radio network, The Blaze. Airing on Saturdays, the two-hour program will, according to a press release, feature the rocker discussing motivation and mindset, "in a celebration of life itself."
Glenn Beck, known for his conservative political punditry, said his new host "is a perfect example of how two people can come together on what unites us, and become strange bedfellows. He is open-minded, honest, loves his fellow man, even though he may disagree with him, and is a natural entertainer."
The show premieres on May 2.