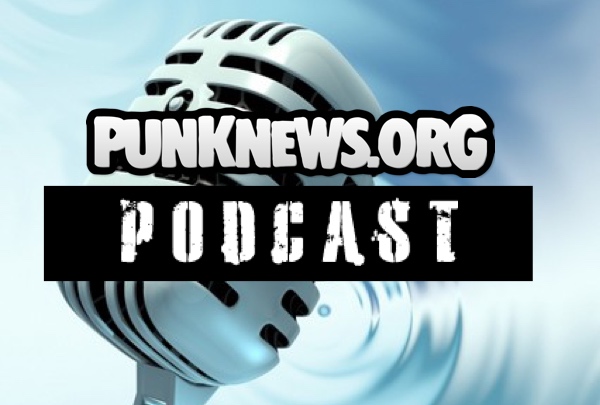 On this, episode 245 of the Punknews Podcast and the last episode sitting in our months-long backlog, John Gentile, Adam Eisenberg and Ricky Frankel sit down to sift through the rubble of another Record Store Day. On top of that, they're joined by Todd of Baldy Longhair! The group chats about their own acquisitions and takes a look at what prices the rarest of the rare RSD releases are starting to fetch online. We also take a look at the Fest 14 lineup, Fucked Up's latest zodiac single, and recent stories featuring Black Sabbath, Green Day performing with Tim Armstrong and new material from Tom Delonge.
Now that we're all up to date, check this space every Sunday evening for the next episode.
You can subscribe to the Punknews Podcast via RSS, on iTunes or with the Stitcher app for iOS and Android. We love reading your mail on the show so send us your feedback via e-mail.