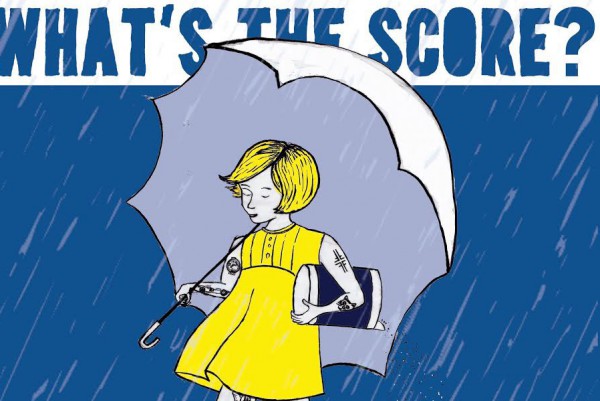 Today is May the Fourth and you know what that means! It's the day that we celebrate Jawbreaker's famed tune, "Sluttering (May 4th)!" (What, you didn't think we would reference some sci-fi movie or something? That would just be nerdy…)
So, to celebrate, we're streaming a new cover of the song by emo veterans Kid Brother Collective. The song is off the upcoming Jawbreaker tribute record What's the Score out on Save Your Generation Records. The comp includes covers of Jawbreaker jams by Ghost Thrower, Lawn Mower, Save Ends and more. The album is out June 23, 2015 (vinyl in late July) and you can pre-order it here.
In the meantime, you can hear KBC's cover below as well as see the track listing. May the Schwartz be with you.
What's the Score Tracklisting:
Lawnmower - Do You Still Hate Me? (MI)
Save Ends - Oyster (MA)
Deer Widow - Jinx Removing (MI)
Loose Planes - Sea Foam Green (MI)
Secret Grief - Jet Black (MI)
Reward - Boxcar (PA)
Kid Brother Collective - Sluttering (May 4th) (MI)
Ghost Thrower - Accident Prone (NY)
The Story Changes - Million (OH)
Small Parks - I Love You So Much… (MI)
Little American Champ - Chemistry (MI)
Hemingway - Ashtray Monument (OR)
The Most Dangerous Animal - Outpatient (Digital only)
Bike Tuff - Unlisted Track (Digital only)
Wrong Body - Fireman (Digital only)
Sturdy Wrists - Lurker II (Digital only)