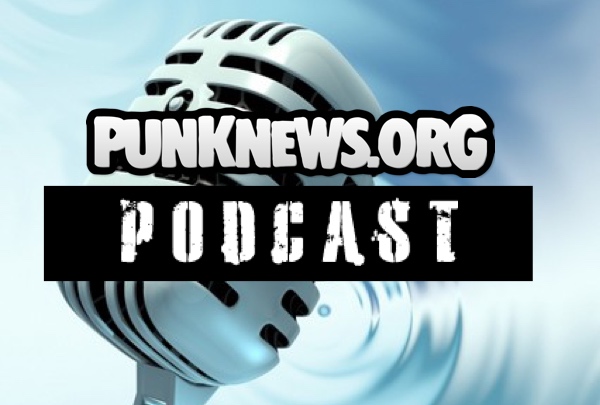 It's Episode 247 of the Punknews Podcast, this week featuring Adam Eisenberg in Florida, John Gentile in Philadelphia and Adam White in Niagara. We kick things off this week with some listener mail and a bit of a podcast state of the union before discussing the state of music in 2015 so far. Can we call this a good year yet? We're not sure, but we sure all like that new Downtown Boys record. What's your favourite stuff from 2015 thus far?
On the news front we chat about the Fat Wreck Chords 25th anniversary tour, Andrew W.K.'s new show on Glenn Beck's radio network, the new Titus Andronicus jam, and Dillinger Four's D4th of July show. We also spend some time on the international title fight, that would be English monarch Morrissey vs former U.S. president Al Gore.
This packed show also features music from The Mountain Goats and an interview with Detroit proto-punk act Death.
You can subscribe to the Punknews Podcast via RSS, on iTunes or with the Stitcher app for iOS and Android. We love reading your mail on the show so send us your feedback via e-mail.