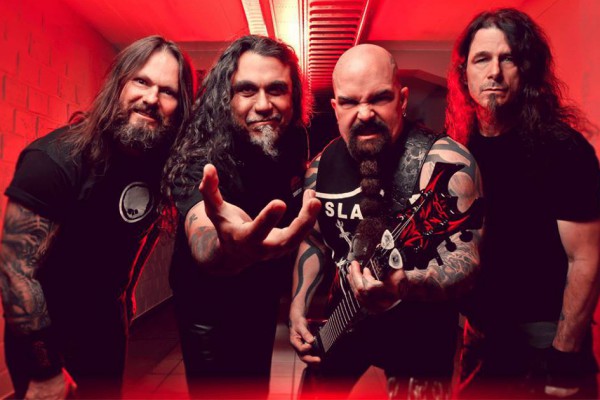 Thrash metal pioneers Slayer have formally announced a title and release date for their upcoming album, their eleventh and first since the death of founding member Jeff Hanneman. The record is titled Repentless and is due out September 11, 2015 via Nuclear Blast.
The band released "When The Stillness Comes," a final version of which appears on the new album, for Record Store Day this past April. Comparing it to something Hanneman may have written, guitarist Kerry King said:

"If you know our history, I never did the clean or spooky stuff. That was always Jeff. It was the one thing musically that was just his. I'd do the crazy, punky fast stuff and he'd do the moody stuff. So 'When The Stillness Comes' was my first attempt and it gave me goose bumps. I thought, 'This is pretty fuckin' good!'"
It is the followup to 2009's World Painted Blood.