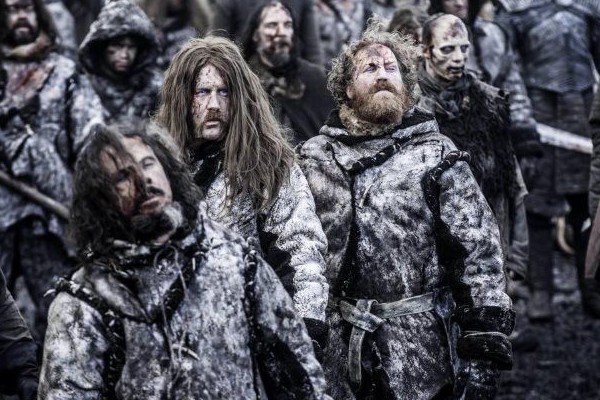 Brent Hinds, Brann Daillor and Bill Keliher of Atlanta progressive metallers Mastodon were violently killed last night -- as part of a scene on HBO's Game of Thrones.
The three men portrayed wildlings in a battle scene of the wildly popular HBO series, based on George R. R. Martin's A Song of Ice and Fire. Says drummer Daillor of the band's experience on set, "I watched my best friends Brent and Bill murdered right in front of me as I myself was stabbed in the stomach and had my throat slit multiple times, and I didn't mind at all. It made me love being in Mastodon even more." He went on to say, "We are more than privileged and honored to have been a part of one of the greatest stories ever told on film, and the catering wasn't bad either."
The band released Once More Round The Sun last year.