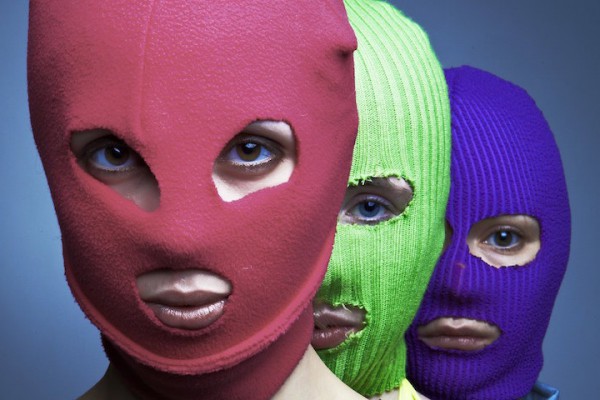 Nadya Tolokonnikova of Pussy Riot has been arrested. On Friday, Nadya Tolokonnikova and Katherine Nenasheva dressed in prison uniforms and were doing "regular duties" in public, such as sewing a Russian flag. While sewing the flag, Tolokonnikova was arrested. It appears as though Tolokonnikova was released shortly after the arrest. Speaking to Newsweek, Tolokonnikova said:

"They said it was illegal to sew in a public space, that we should do it at home. An agent said, 'It's not a concentration camp, but there are limits."
Also according to Newsweek, the Moscow police said the pair were "committing a public nuisance."