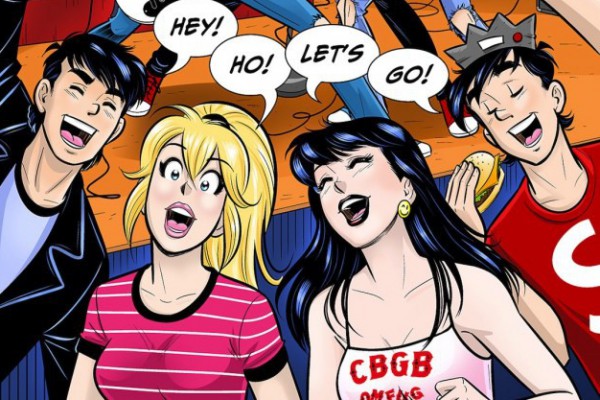 Nearly 20 years after playing their final show, and a year after the death of their last original member, the Ramones are set to appear in 'Archie Meets Ramones,' a comic miniseries teaming the teens from Riverdale with the seminal punk band.
The comic will be co-written by Alex Segura, ('Archie Meets KISS') and Matthew Rosenberg ('12 Reasons to Die') and drawn by Gisele. The likeness of the Ramones is controlled by Ramones Productions, Inc, a company run by guitarist Johnny Ramone's widow, Linda.
The series is expected to arrive in 2016 in celebration of Archie's 75th anniversary and the Ramones' 40th.