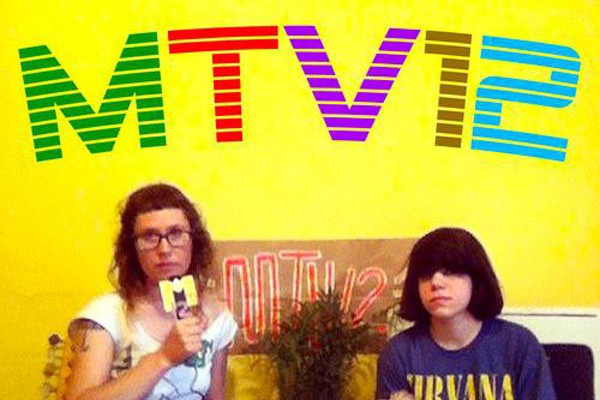 Welcome to the Punknews Saturday afternoon movie! We are back with an incredible FOURTH episode of MTV 12, everyone's favorite music video program!
Today's episode is packed! VJ's Dawn Riddle and Misty (both of Bad Canoes) play some of the newest, hottest, weirdest, and funniest music vids!
First, the episode kicks off with some killer vids by Wimps, Vacation and Sheer Mag. A little later, we jet on down to Argentina to see the new Los Cripis video. After that, our VJS conduct a cellphone interview with Gnards on screen. Plus, our hosts feature the WORLD PREMIERE of the new Snakeskin video! On top of that, there are way more awesome videos. AND, our hosts debate about the positive aspects of bears.
You can click Read More for the feature.