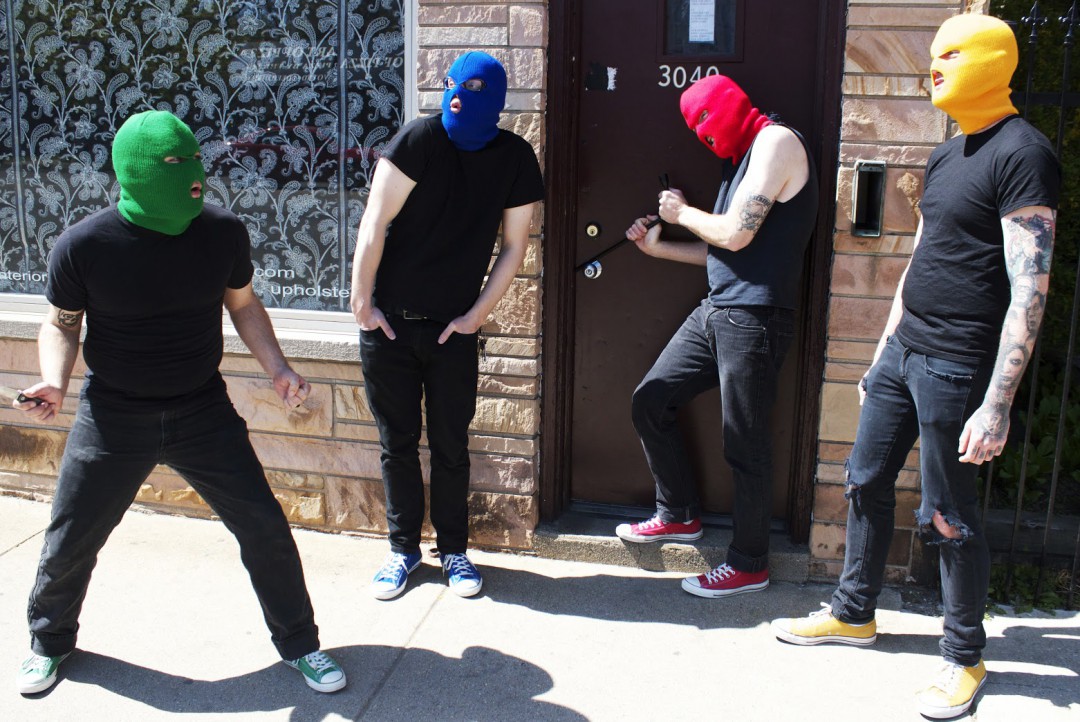 UPDATE: Well, that wraps up this episode of "We'll Do It Live." Big thanks to Blue Intruder for hanging out and answering these questions. Be sure to check out the band on the Fat Wreck 25th Anniversary tour… HEY! Where'd my wallet go…?
Tonight, we're excited to be hosting Intruder Blue of Masked Intruder in this edition of We'll Do It Live. The band is a part of the upcoming Fat Wreck Chords 25th anniversary tour, kicking off this week.
So if you have a burning question for Intruder Blue, post it in the comments section and look for a response via username IntruderBlue . He'll be hanging out until 9 p.m. EST.