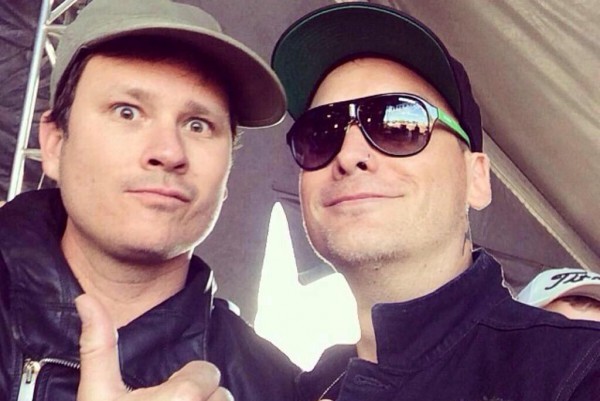 On Facebook, Blink-182's Mark Hoppus announced plans to begin recording with Travis Barker and Matt Skiba, who has been playing with the band recently. Hoppus stated:

"Travis, Matt, and I are heading into the studio to continue writing songs in the next few days. There are already a couple of ideas working from before I left for the summer. Lots more to come in the future. It may take some time, but it begins now."
Further, yesterday, Hoppus confirmed that the band was recording Blink-182 material via a tweet to Pete Wentz. Welcome to 2015. Of course, there are no definitive statements from the band that they intend to issue any recordings soon.