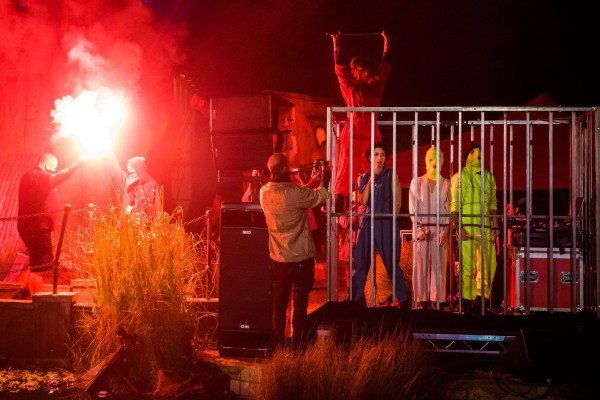 Pussy Riot debuted a new protest track at the closing ceremony of British artist Banksy's Dismaland exhibit in Weston-super-Mare in Somerset, England. The activist group commented on the song and their reasons for participating:

Regardless of ones political views we have a moral duty to offer refuge to people fleeing war and persecution. We recognize the challenge faced by Europe in accepting hundreds of thousands of displaced people, but this is more than a political challenge - it is a humanitarian crisis and as such we must act together and rise to the challenge.
You can check out some coverage from The Guardian.