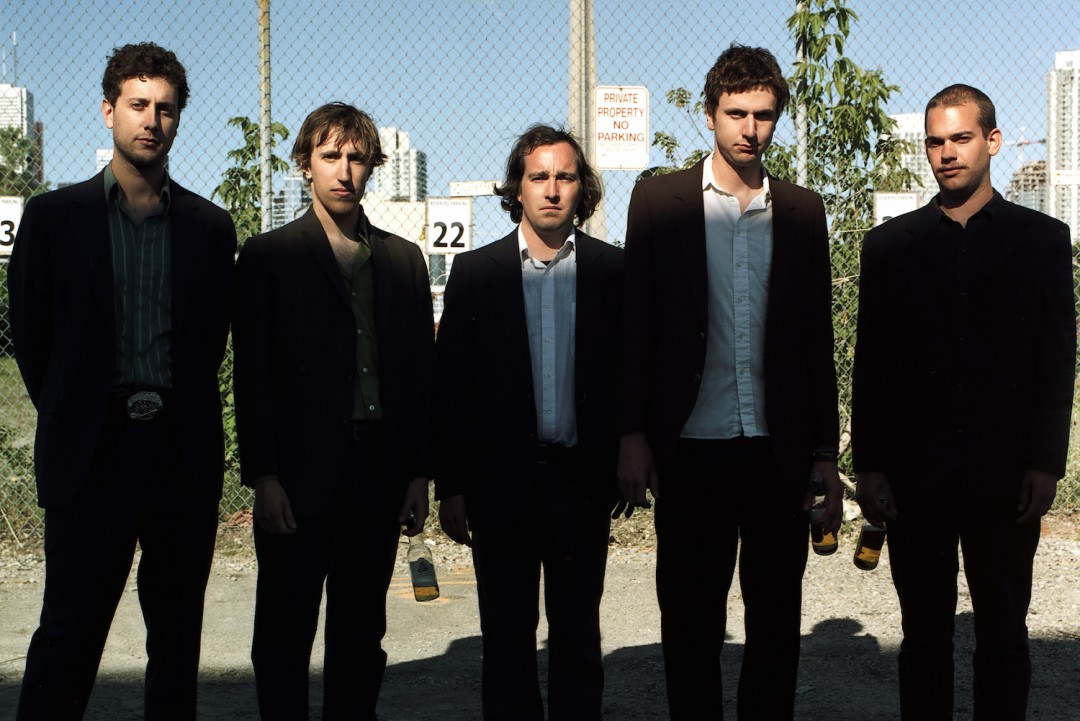 The reconstituted and insanely influential Ontario band Constantines played a concert at Toronto's historic Massey Hall earlier this year. As with most of the recent performances in the Live at Massey Hall series, footage of the band's set was professionally captured and a portion of the performance is now available to watch on YouTube.
During the performance, the band performs songs from across their catalog, including "Young Offenders", "Shine a Light," and "Nighttime/Anytime (It's Alright)," "On To You" and "National Hum." The 30 minute video can be found below.
Cons frontman Bry Webb had previously performed at Massey in May of 2014 with his band The Providers in support of his second solo album Free Will. That performance later ended up on vinyl courtesy of Idée Fixe Records. There's no word yet if the same will happen for the Cons.