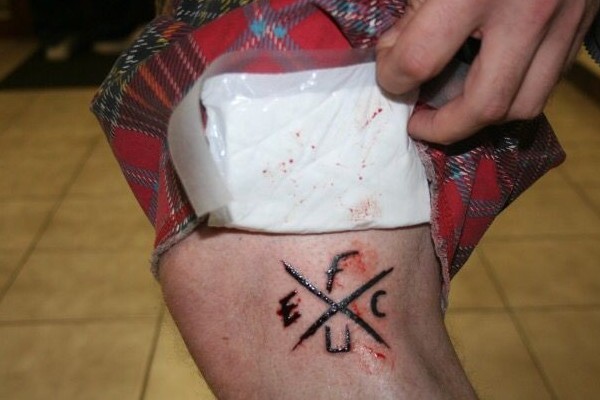 Today, we continue our Sonic Reducer series! In the series, Punknews writers compress a band, genre, theme, or time period into a playlist that would fit on a single CD. Along with the playlist, you'll get either an overview of the topic, such as a band introduction, or a story about how the music in the playlist moved or changed the writer.
Today, Punknews news editor Samantha Barrett reps the East Coast! She spins tracks by a host of East Coasters, including The Loved Ones, Paint It Black, and, of course, The Bouncing Souls! Check it out!
East Coast, Fuck You!
Samantha Barrett
I am an east coast gal, living here all my life. I am fortunate to live in New York City, a great and frequent stopping point for most bands rolling up and down the East Coast. But, it was lots of New Jersey/Philadelphia bands that became my first gateways to the punk scene.
A lot of the bands on this playlist played in tiny spaces of the New York I used to know, spaces like Knitting Factory on Leonard Street, The Punk Temple in Bensonhurst and 538 Johnson in Bushwick, places I found myself going to on most weekends in my late teens and early 20's. Stuffing ourselves in these spaces just to listen and rock out the best bill of bands that night, these places and bands are like a time stamp on my life. With the explosive joyous feeling of friends and people that would soon be my friends, screaming the lyrics that I would live my life by, I found myself immersed in the scene by 23, collecting like-minded friends and making great new memories along the way.
I have put together a playlist of some of these east coast bands that were so influential to me (I promise I tried to refrain from giving you a playlist of the entire catalogue of The Bouncing Souls.) I live here, I work here, I travel here, and it's where my heart will remain. ECFU!