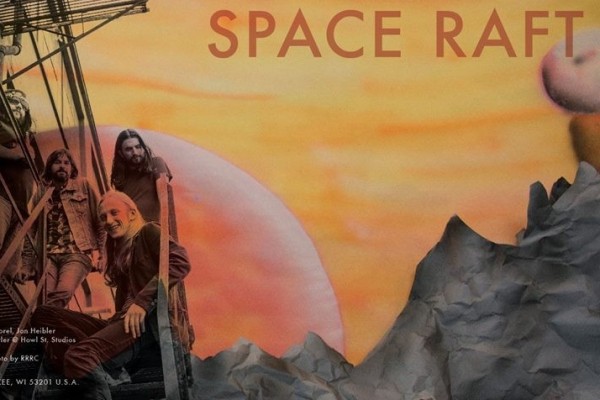 Today, Punknews is pleased to debut the new video by Space Raft!
"Paper Airplanes" is a trippy little number that borrows from Britpop, garage rock, and glam. The video is suitably weird, featuring a 1950s spaceman traversing a weird landscape just as the band traverses those early LSD influenced genres. At once, the song is innocent and weathered, saluting and tearing down the culture that would eventually give rise to Elton, Lou, and David.
The song is off their recently released single out now via Dusty Medical Records. They'll have a full length called Rubicon out soon. Check out the new video below, right now.