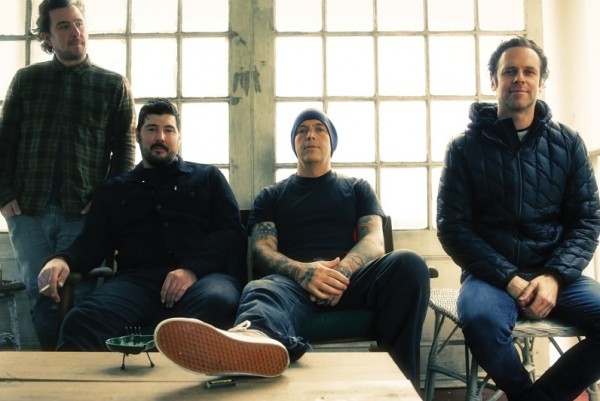 According to a post on their official Facebook page, the Bouncing Souls have announced their next record. It is called Simplicity and it will be out on July 29, 2016 via Rise Records. The band also announced their "Stoked For The Summer" shows as well. The Bouncing Souls' last full-length was Comet , which came out in 2012.
You can see their full post about the album and the list of shows below.
Who would have believed in 1989 we would end up making nine studio albums! and who knew George Rebelo would end up in the Bouncing Souls! Not us, but after he learned over 100 songs a did and couple of years worth of gigs we began to feel like some new version of the Bouncing Souls and time for a tenth.

We set out to recapture the spirit of our earlier songs, not over-thought or over-produced. In the studio our goal was to keep it raw and real, the feeling of a band playing live. When we asked our good friend and producer John Seymour to join the mix (literally) it began to feel like a mash up between the two records we recorded with him in the past: "How I Spent My Summer Vacation" and "Anchors Aweigh". Recorded this February in our beloved Asbury Park, we are really stoked with how it came out.

"Simplicity" comes out July 29th on Rise Records.
| Date | City | Venue |
| --- | --- | --- |
| July 28 | Asbury Park, NJ | The Stone Pony (Inside) w/ Beach Sang, Cayetana |
| July 29 | Asbury Park, NJ | The Stone Pony (Summer Stage) w/ Rocket From The Crypt, The Explosion, The Flatliners |