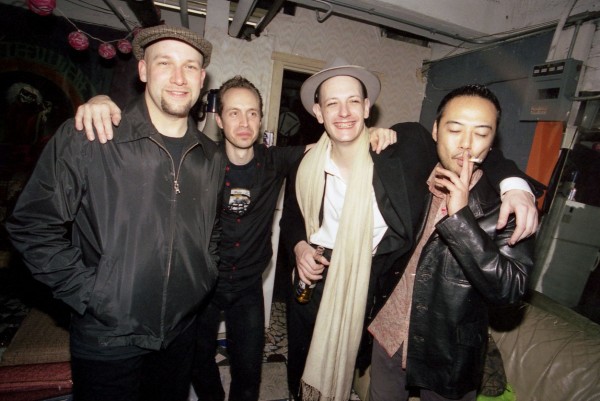 Punknews has got the scoop on Sticks and Stones. The seminal 90s punk band will reunite for a single benefit show on June 3. The show will be at Sunnyvale in Brooklyn and will raise funds for folk artist Lavender Buttons, who is suffering from cancer. Sticks and Stones lineup will include Chris Calello, Johnny X/Michael Cavallaro, Jack Terricloth/Peter Ventantonio, and Osamu Kawahara.
Speaking to Punknews, Ventantonio stated, "This should be fun. I had forgotten how exhausting singing while playing guitar is, but it has been nice to see the boys."
Opening bands will include Thulsa Doom, Out of System Transfer, Sunny Side Social Club, and more. Tickets are on sale now.