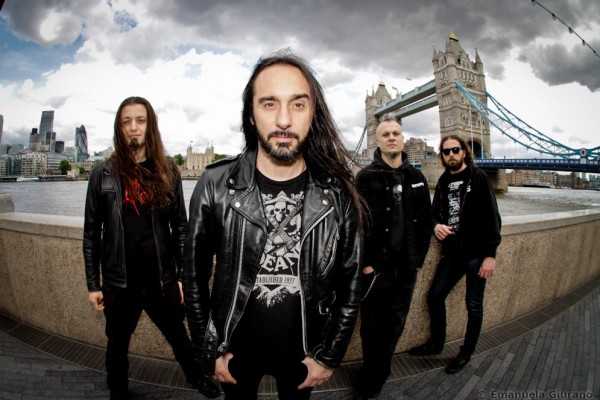 All you thrash-heads get ready, because today, Punknews is debuting the new tune by old school thrash veterans Extrema!
This Italian metal band has been tearing out vicious riffs since 1985! So, to celebrate 30+ years in the game, the band is releasing The Old School EP, which is five re-recordings of rare tracks written by the band just after they formed. Extrema has always played to both sides of the genre: Some of their tunes are pure metal speedraces and some focus on more serious issues. The new track "Child Abuse," is one of the band's more solemn tracks and finds the band focusing on the topic with a fittingly sinister tone.
The EP is out May 27 via Punishment 18 Records. You can pre-order here, here, and here. Meanwhile, hear the new tune below, right now.