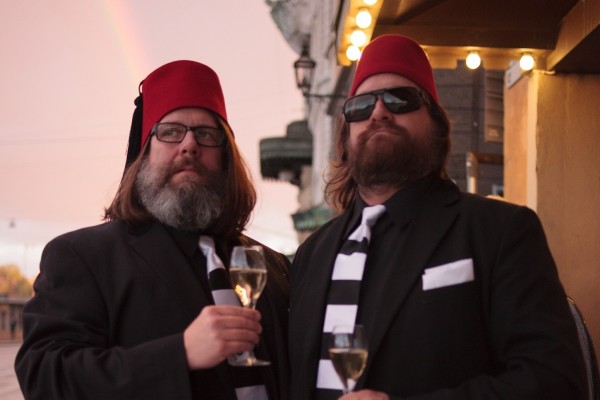 Today, Punknews is excited to debut the new track by The Shanks!
"Incarceration Man" is a ripper! The band band takes the low-end rumble of Motorhead and streamlines their attack with some neo-garage rock riffage. Fittingly, at times, the track rises to almost Hawkwindian space rock heights. Far out! Talking to Punknews, the duo issued a cryptic sort of poem:

"We threw ourselves on the new barricades
Accepted the limpid blows of the soft-rock revolt
Well-fortified and availed with lashings of the very finest
In spirits, hotels and the totemic rage of ancestral song
We silently awaited the thunder of revenge
That could emerge from our hands
Through the wooden tools we broke ourselves over
Again and again."
The track is off the band's upcoming album Prisons of Ecstasy, out September 23, which you can pre-order right here. Meanwhile, check out "Inceration Man" below.