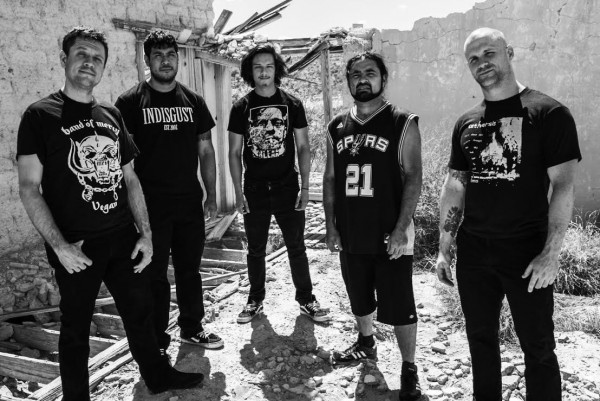 Today, Punknews is pleased to debut the new track by Die Young.
Speaking about the song, vocalist Daniel Albaugh said to Punknews, "If we are to entertain for a moment that the "God" of Abrahamic religion exists, we have to consider the awful suffering that goes on under his watch. To witness the vast suffering of children, animals, and even believers of this "God," leads to a logical conclusion that if God exists he is either not all-powerful--because he cannot stop the suffering, or not all-loving--because he causes it. And really, what kind of a God is that? Personally, I find it more comforting to think no one or no thing is in control than a vindictive psychopath or an impotent coward."
The tune is off No Illusions, out 8/26 on Good Fight Music. You can pre-order right here. Meanwhile, check out the new tune and tour dates below.
| Date | City | Venue |
| --- | --- | --- |
| Sep 10 | Fort Worth, TX | 1919 Hemphill |
| Sep 16 | Houston, TX | Satellite Bar |
| Sep 17 | Oklahoma City, OK | 89th Street Collective |
| Sep 18 | Memphis, TN | Hi Tone |
| Oct 22 | Oakland, CA | Crate (w/ Wake of Humanity) |
| Oct 24 | Las Vegas, NV | Womb Room (w/ Wake of Humanity) |
| Oct 25 | Salt Lake City, UT | Beehive Social Club (w/ Wake of Humanity) |
| Oct 26 | Portland, OR | Black Water Bar (w/ Wake of Humanity) |
| Oct 27 | Olympia, WA | Obsidian (w/ Wake of Humanity) |
| Oct 28 | Vancouver, BC | 333 (w/ Wake of Humanity) |
| Oct 29 | Seattle, WA | El Corazon (Himsa reunion) |
Photo credit: Derek Rathbun