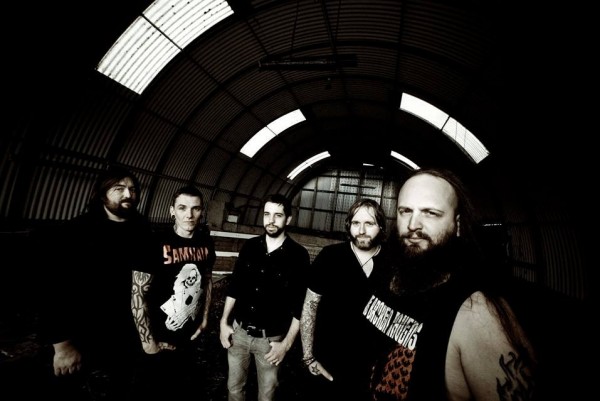 Today, Punknews is pleased to debut the new single by The Broken Ravens. The band hails from Isle of Lewis, Scotland and that famed bog eeriness makes its way into their music. Although the band bases their sound in classic grunge ala Soundgarden, a certain sinister vibe snakes its way into the proceedings. Speaking to Punknews aobut the song, the band stated:

"My Shrine all started with a riff our guitarist Thrash wrote and is based on a true story that our bassist Lotto heard about and worked the lyrics round. "The perfect partner and the perfect predator" – it's about a husband that comes across as the perfect partner, while stalking his wife, to the point she is living in fear, not knowing it's him. His world revolves around her, obsessing about her until he gets to a point where he kills her, his obsession turns to rage. He was the last one to be suspected as came across as the perfect partner. He got caught!"
You can pre-order the band's new album right here. You can check out their new single, "My Shrine," below, right now.