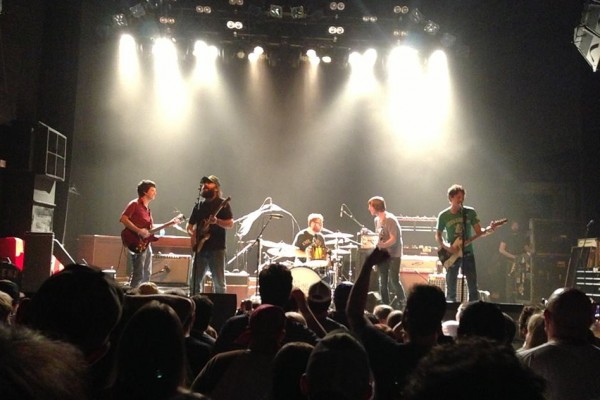 Today, Punknews is pleased to debut the new song by The Dexateens.
The Alabama band have been kicking out classic-style rock and roll for almost two decades (with the intermittent hiatus here and there). On October 7, they'll release their long lost album Teenage Hallelujah, which was recorded in 2011, but never released. Opening track "Old Rebel" finds the band doing what they do best, blasting out some hard, southern rockage. But, if you listen carefully, you can hear the tensions that would cause the band to enter a five year "hiatus…"
Speaking to Punknews, frontman Elliot McPherson said" I wrote this thing several years ago when the University of Alabama made national headlines because some frat houses were doing this thing where they would dress as civil war soldiers and they'd march the streets to pick up their southern belle dates from the sorority houses. Apparently there was a black sorority having an outdoor event concurrent with the frat thing and they felt like they were being mocked by these Greeks. As Americans we have the right to be as big of an idiot as we want, publicly or privately, it's just a shame for someone who loves the University and the state of Alabama to be associated with that sort of thing. People already say that Alabamans are racist, inbred, gap tooth hillbillies, so why give the rest of the country more ammo to fire at us, rebel flag in front of a dilapidated mobile home is one thing, but a rebel flag in the window of an upper crust frat house is another. I thought I'd put it into a Bo Diddley-esque boogie vibe. "
Pre-order the new record right here. Meanwhile, check out "Old Rebel" below, right now.