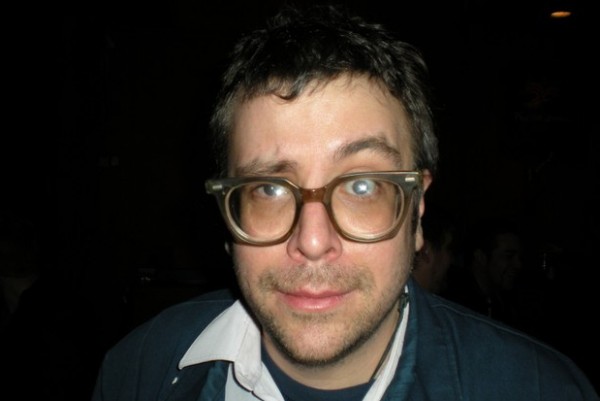 Jon Snodgrass (Drag the River, Armchair Martian) will be playing a trio of dates in Colorado this coming October, and will be bringing alone Garrett Dale of Red City Radio. Snodgrass's most recent solo album, More Buddies, More Fun, was released in 2012 via Paper+Plastic Records.
These three dates are in addition to a previously announced Nov-Dec European tour that Snodgrass will be embarking on in support of Northcote, which also just added four UK dates.
You can listen to the track "More Buddies" from that album, and check out all of the gig dates below.
| Date | Venue | City |
| --- | --- | --- |
| Oct 14 | Triple Nickel | Colorado Springs, CO |
| Oct 15 | Lost Lake | Denver, CO |
| Oct 16 | Surfside 7 | Fort Collins, CO |
| Nov 21 | Thekla | Bristol, UK |
| Nov 22 | Joiners | Southampton, UK |
| Nov 23 | Gulliver's | Manchester, UK |
| Nov 24 | The Garage (Upstairs) | London, UK |
| Nov 26 | Monkeys Music Club | Hamburg, DE |
| Nov 27 | Conne Island | Leipzip, DE |
| Nov 28 | Lux | Hannover, DE |
| Nov 29 | Gebaude 9 | Koln, DE |
| Nov 30 | E-Werk | Erlangen, DE |
| Dec 01 | Gleis 22 | Munster, DE |
| Dec 03 | Chelsea | Wien, AT |
| Dec 05 | Stummsche Reithalle | Neunkirchen, AT |
| Dec 06 | Hafenkneipe | Zurich, CH |
| Dec 07 | Strom | Munchen, DE |
| Dec 08 | Schlachthof | Weisbaden, DE |
| Dec 09 | Musik & Frieden | Berlin, DE |
| Dec 10 | Zwolffzehn | Stuttgart, DE |