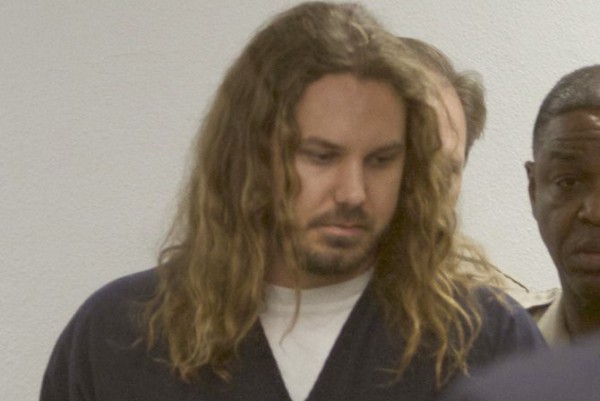 As reported by Loudwire, Tim Lambesis, formerly of As I Lay Dying, has filed a $35 million lawsuit against a San Diego County Prison Medical team. The complaint alleges that the medical staff "at the San Diego County Sheriff Department's Vista Detention Facility and George F. Bailey Detention Facility acted with deliberate indifference to his serious medical needs in May and June 2014 by denying him medication which had been prescribed for him prior to his incarceration." Interestingly, the case seems to be filed against the members of the medical team individually, and not against the state, county, or prison.
Lambesis alleges that he was prevented from taking his prescription for anastrozole, a medicine prescribed to combat the side effects of withdrawal from anabolic steroids. Lambesis alleges that he suffered "exponential terror" as a result of being denied his medication and now "suffers from gynecomastia due to the hormonal imbalance caused by the failure to receive his prescribed medication." Lambesis also petitioned the court to proceed In Forma Pauperis, which meant that he was not required to pay court filing fees up front, but did have to make installment payments to cover the cost of the court filing.
In 2014, Lambesis was convicted for crimes related to attempting to hire a hitman to kill his wife. He was sentenced to six years. Lambesis argued that his poor judgment was due to his steroid intake.