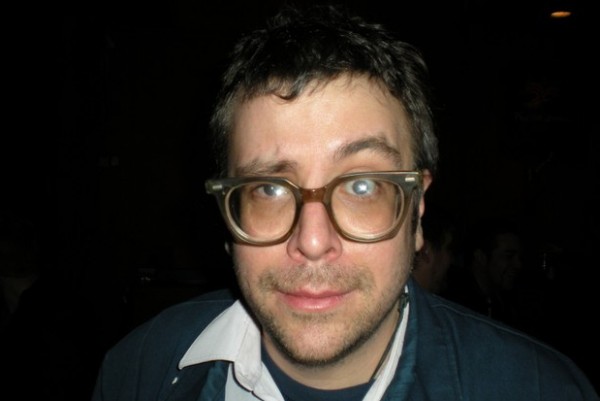 Today, Punknews is pleased to debut the new 7-inch by Jon Snodgrass.
The new single has two cuts, "1-2-3-4" and "Perfect Match." Despite its Ramones influenced title, "1-2-3-4" is firmly rooted in American roots rock, though it was born out tragedy. Snodgrass takes cues from mid '80s Springsteen and Tom Waits and tells a melancholy tale backed by guitars that grow huge before drifting away. Speaking to Punknews, Snodgrass said, "The first song was written the day we lost our friend Brandon Carlisle from Teenage Bottlerocket. I recorded it at The Blasting Room."
"Perfect Match" goes more towards the power-pop angle. Snodgrass peps the tune up with some angular, driving riffs while bending his slightly grainy voice over the music. In tribute to his friend, Snodgrass recorded the vocals to this song in Carlisle's basement.
The 7-inche is being pressed with Hometown Caravan in Dresden, Germany. They'll be available during the Fall UK and Euro tour with Nortcote and Matze Rossi. The songs will live in the normal digital places on Oct. 7th. Check out the new songs below, right now.