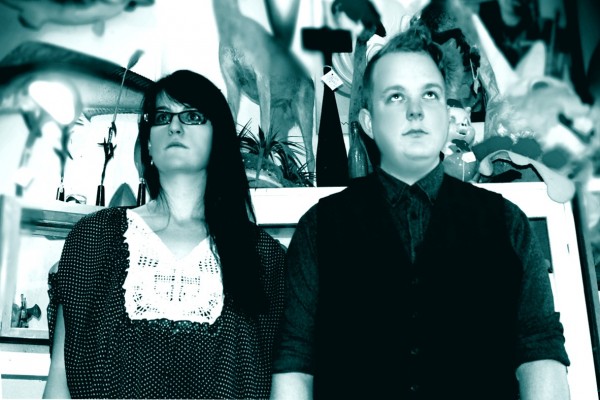 Today, Punknews is pleased to debut the new song by North By North.
"Silver Tooth and Shadowplay" is a merging of fringe cultures. Rooted in mid-60s garage rock, the band swings forward like the Sonics. But then, they take the acid-bend of the 60s rockers and cloak the whole thing in a bit of blackness, adding some straight up goth keyboards and cobwebs to the tunes. Remember that Hanna Barbara cartoon that had a guy that drag raced in hearse? This is the soundtrack to that.
The song is off their double-LP, Last Days of Magic, out Oct. 14 via Double Hex Records. Check out the new tune below.
| Date | City | Venue |
| --- | --- | --- |
| 10/10 | San Jose, CA | Johnny V's |
| 10/12 | Bend, OR | Volcanic Theatre Pub |
| 10/14 | Portland, OR | Valentine's |
| 10/15 | Vancouver, BC | Fairview Pub |
| 10/16 | Seattle, WA | El Corazon |
| 10/18 | Seattle, WA | LoFi |
| 10/19 | Spokane, WA | The Pin |
| 10/22 | Denver, CO | Lion's Lair |
| 10/25 | Omaha, NE | Dr. Jack's Drinkery |
| 10/26 | Lincoln, NE | Duffy's Tavern |
| 10/28 | Minneapolis, MN | Amsterdam Bar |
| 10/29 | Eau Claire, WI | House of Rock |
| 10/30 | Chicago, IL | Lincoln Hall |
| 10/31 | Madison, WI | Mickey's Tavern |