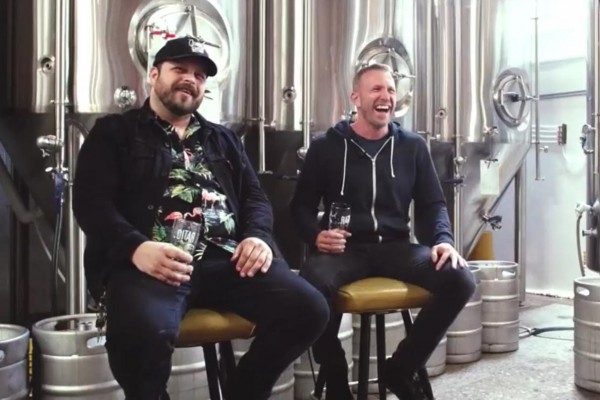 Today, Punknews is pleased to bring you the new video by Red City Radio. Regular Punknews-ers, this one is right up your alley: this one is about melodic gruff-punk and beer.
A little while ago, members of Fairlanes opened their own brewery in Denver called Ratio Beerworks. The brewery often has bands come in a play acoustic sets and they've just started releasing those sessions as "Ratio Sessions."
In May, Red City Radio stopped in for a session. You can see their acoustic take on "Electricity" below. Tomorrow Zach from Pears is stopping by the Brewery to do his own session. You can check that out Tuesday night at 2920 Larimer St., Denver. In the meantime, see RCR's vid below, right now.