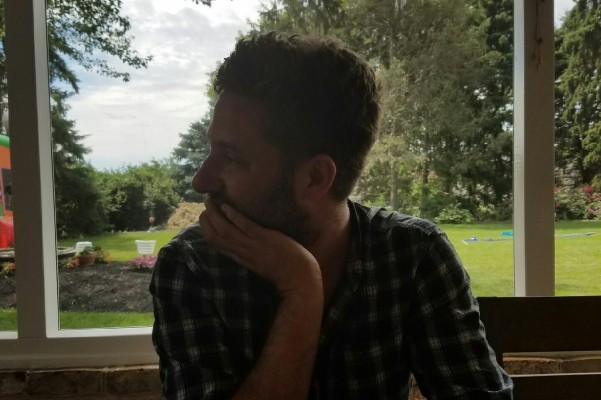 Today, Punknews is thrilled to debut the new anthology by The Rentiers!
A revolving collection of musicians who come and go, Rentiers are masterminded by Joel Tannenbaum of Plow United. But, perhaps unlike Plow who base their music off the 90-second punk banger, Rentiers are of a stranger sort. In the project, Tannenbaum and crew just play whatever the hell they feel like."Hang Out or Die Trying" is a classic indie-punk ballad. "The Early 2000s" is a spacey rocker with a slight Kraftwerk tinge. "Drunks and Stoners" is a killer rocksteady tune that runs for exactly four minutes and twenty seconds… *snicker, snicker*
It's a daring mix that underscores how Tannenbaum's skill for songwriting and storytelling shrines through in any medium. There is also a Nicki Minaj shout out, which is cool. Tannenbaum has hinted that this might be the end of the Rentiers project, so this package nicely collects all (or almost all) of the group's output. Also, check out Tannenbaum's posse on this anthology: Scotty Sandwich (Almost People), Mikey Erg, Anika Pyle (Chumped), fellow Plow pal Brian McGee, Jesse Miller (Lotus), Seth Kaufman (Floating Action), Tyler Pursel(Gym Class Heores), Lauren Reece (Pink Drinks), Jonny Clousson(Almsot People),Kyle Cox (Almost People), J Kutchma (Red Collar), Dave Weston (Weston) and Heidi Vanderlee (Early Riser) and way more! What a jamboree!
The compilation/album is out January 13 via Jig Saw records. Pre-order that bad boy right here and check out the whole thing below, right now!