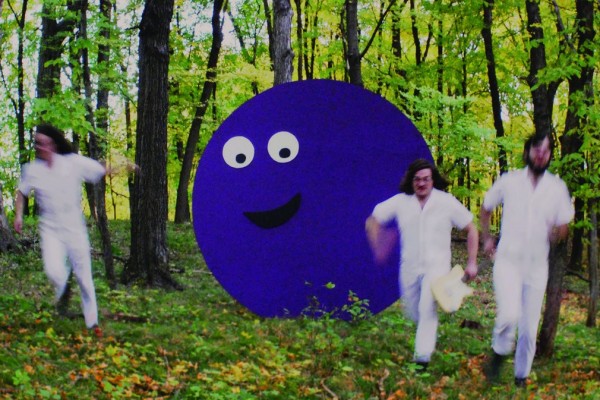 Today, Punknews is pleased to debut the single by The Chinchees.
In the vein of smart-punx like Hard Girls and Jeff Rosenstock, The Chinchees like to apply a crackling punk barbs over classic college rock texture. "Hey Boy" might have the melancholy of Dino Jr, but there are rusty blades tied to that wistfulness.
Talking to Punknews about the track, bassist/vocalist Bill Rohla said, "The song deals with moving from small towns into the nightmarish hellscape which is suburban sprawl. In this case moving from Northern Minnesota to the suburbs of Minneapolis as a kid, but really it can be any suburb anywhere. I think we all know the drudgery of the dull sprawling parking lots and chain restaurants by now. It's about going through the motions of living in your bubble day in and day out and becoming lonely, bored, and depressed. On that uplifting note we are very proud of this album and worked with an amazing dog named Leon to get this to you."
You can pre-order the band's debut right here. Meanwhile, check out the new single and tour dates below, right now!
| Date | City |
| --- | --- |
| 2/16 | Album Release show at Minneapolis, MN |
| 3/17 | Seattle |
| 3/18 | Vancouver, BC |
| 3/19 | Olympia, WA |
| 3/20 | Portland, OR |
| 3/21 | Oakland, CA |
| 3/22 | Pomona, CA |
| 3/23 | Los Angeles, CA |
| 3/24 | San Pedro, CA |
| 3/25 | San Diego, CA |
| 3/26 | Tijuana, Mexico |
| 3/28 | Denton, TX |
| 3/29 | Fort Worth, TX |
| 3/30 | New Orleans, LA |
| 3/31 | Little Rock, AR |