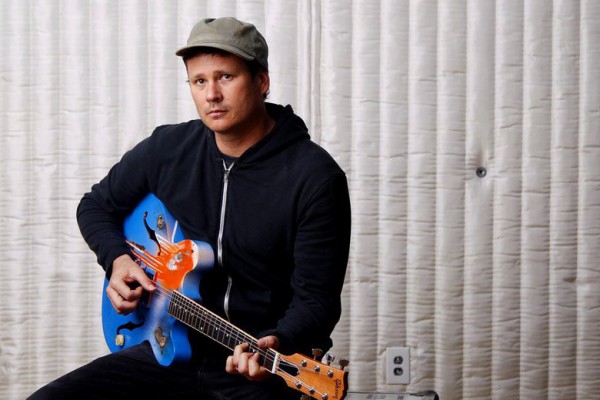 On Friday the Hollywood Reporter broke the news that former Blink-182 member Tom DeLonge is set to direct and produce a feature film based on his fledgling young-adult science fiction novel series Strange Times. The script to the film was co-written by Ben Kull, who previously worked with DeLonge on the animated short Poet Anderson: The Dream Walker. Angels & Airwaves, Tom's post-Blink utopian moon band, is to provide music for the project. You can find a few quotes from Tom on all of this over at the Hollywood Reporter. Production is set to kick off this fall.
The first book in the Strange Times series, titled The Ghost In The Girl, was released this past October and was co-written by Geoff Herbach. The series follows a group of skateboarders in San Diego as they investigate paranormal incidents.
You may recall that Tom appeared in the chaotic US election news cycle last fall when a Wikileaks dump of Clinton campaign emails revealed that DeLonge has been sending emails about UFOs to John Podesta.