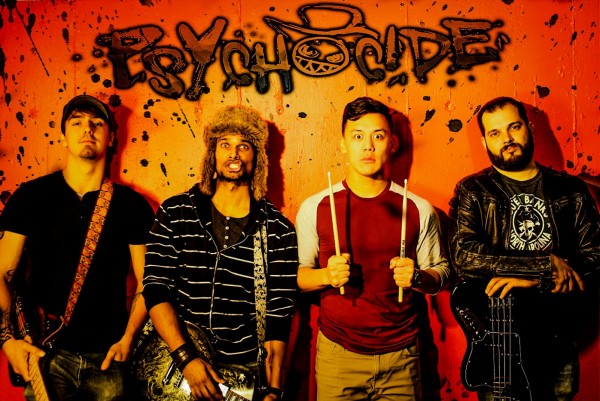 Today, Punknews is pleased to debut the new video by Psychocide!
In the video for "Mr. Suit," a middle age banker goes on a women and boozed fueled rager, and of course, just when he thinks the world is at his finger tips… well… As the band states, "Eventually we see the downfall of Mr. Suit and the rise of the co-worker who transforms into the new Mr. Suit. The cycle repeats, Money brings power, which leads to greed."The video is sound tracked by Psychocide's slick power-pop/ garage rock combo. Vines, Hives, and Strokes fans, check this out.
The tune is off Alcohol & Bad Decisions, due out March 3, 2017. Check out the video below, right now!