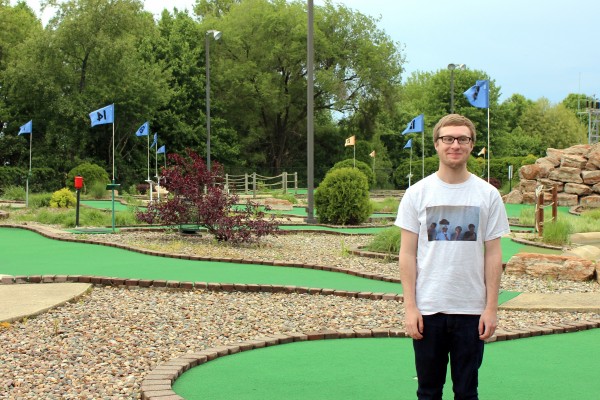 Today, Punknews is pleased to debut the new video by Single Player.
In the video for "AC/DC Changed My Life," frontman Sean Neumann chomps down on Cheerios while he gets serenaded by a crew of six inch Angus Youngs. Despite the title, the tune borrows from classic pop punk and 90s alt-rock and sits comfortably somewhere between Guided by Voices and Weezer.
Speaking to Punknews about the track, Neumann said, "People are probably going to see the song and think it's pretty goofy, so we wanted to make it fun. I also now have a Halloween costume for the next few years."
The tune is off the upcoming EP At The Buzzer out Feb 24 via Rat King Records. Pre-order it right here and check out the new video below!