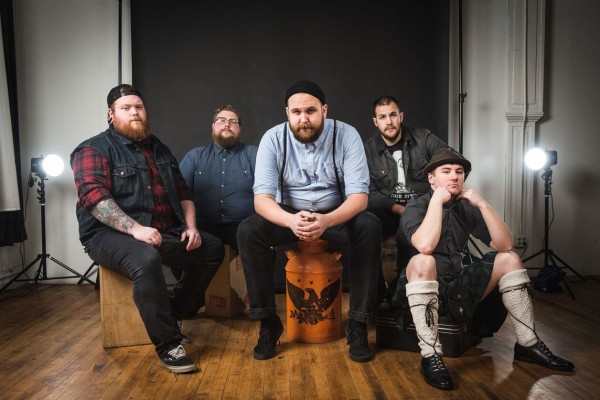 Today, Punknews is pleased to debut the new tune by Flatfoot 56!
"Curtains" finds Flatoot 56 doing what they do best- modern Celtic Punk mixed with a hearty dose of street punk. The band finds a way to stay true to the genre while still pulling from their own experiences.
Speaking to Punknews about the track, the band's Tobin Bawinkel said, "There are times in life when all you need to hear from someone is that they are committed to you. That they are never gonna leave. "Curtain Call" is the personification of faithfulness and commitment. It highlights what it means to celebrate, empathize, encourage and cry with those we hold dear. This song is one that I think about when I feel like I am alone. It reminds me that I'm not."
The band's new album, Odd Boat is out April 28. You can pre-order it right here!. Then, check out "Curtains" below!