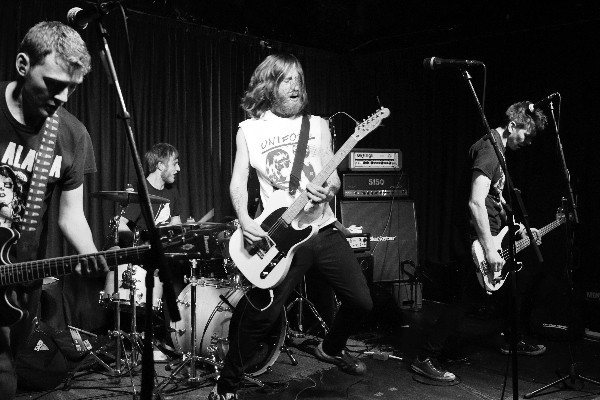 Long-running Scottish punk/ska stalwarts Maxwell's Dead have called it quits. Having formed in 2004 the band, while not attaining international fame, amassed a small but loyal fan-base. Over fourteen years they have released a catalog of singles, EPs, and full-lengths; the most recent being a split with London's Müg, which dropped last year via Umlaut Records.
Founding members Russell Brown (guitar and vocals) and Murray "Muzz" Bennett (bass and vocals) joined The Murderburgers earlier last year on drums and bass, respectively; and have already racked up a Japan tour last year, and a European tour last month.
Maxwell's Dead played their final gig Mar 10th in their hometown of Dundee, Scotland.