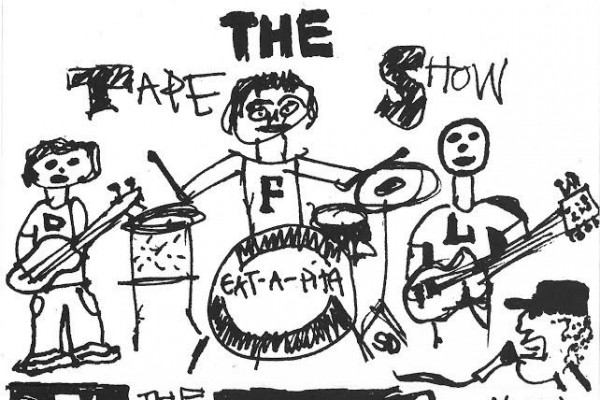 Today, we have got a Saturday treat for you and what a treat it is! Today, Punknews is THRILLED to stream The Tape Show, the "alternate album" by hardcore heroes DFL!
Today marks the 20th anniversary of the band's fantastic Grateful album. But, when they released that album twenty years ago, they also released an alternate cassette version of that album called The Tape Show.
The Tape Show was really cool because while it included most of the tracks from Grateful, it also included alternate versions, live cuts, out-takes, and skits and was mixed like a homemade mixtape. Now that the release is twenty years old, DFL and Epitaph are working on a re-issue. But, in the meantime, for the first time ever, the band is streaming the whole release for free! Check that out below along with a short interview with the band's guitarist Monty Messex!
What was the original inspiration behind Tape Show? Was it made to be like a personal mixtape? It was meant to be a mixtape, kinda like a cassette you'd slap together for your best friend. It has all the tracks from Grateful, plus random tracks and super-secret shit and more!
Why did you decide that Grateful was the right album for an alternative edition? When we released Grateful on CD back in '97 we thought it would be cool to do it as a "mixtape" and that turned into the The Tape Show. We kinda did the same thing with Proud to Be in '95, too. That is, we put out Proud To Be on CD and cassette, and released it on vinyl as Tony's War. It was cool that Epitaph was open that kinda stuff!
Do you have any early mixtapes from when you were younger that stick out in your mind? When I was a kid, my brother and I had a fart mixtape!! Whenever we had to fart, we'd grab this old tape deck, press the record bottom, squat and bust one. We must have had 90 minutes of continuous farts on this cassette!! We'd laugh so hard we'd cry!
What's an exclusive from Tape Show that you are particularly proud of? Definitely, "For ladies only Dead Fucking Last."
Also on Tape Show you cover "Kill the Hippies" by the Deadbeats. We all love the Deadbeats!
Similarly, DFL has the spark of the initial hardcore bands, but was a 90s band. Was this by design or just natural? We all grew up on 80's hardcore. As kids in the LA punk scene, Tom and I went to hardcore shows. Wasted Youth, Adolescents, China White, Circle Jerks, Black Flag, Bad Religion, the Germs; seeing those bands, being in that scene influenced DFL . Adam was around the early NYC hardcore scene and played in the Young and Useless before hooking up the Beasties, so he had HC chops!
What's your opinion of cassettes in general? I think the Tape Show was one of Epitaph's last cassette releases in '97. I thought it was dead and gone, but dang it's back! Burger Records! The Punknews Mixtape! You guys brought it back. We're putting out our first new song in like 20 years on the PN MixTape – Shut It Down! And we did a reissue of Proud To Be on cassette with Burger Records in 2015, and Burger is going to do a reissue of the Tape Show later in 2017. Keep an eye out for those releases.