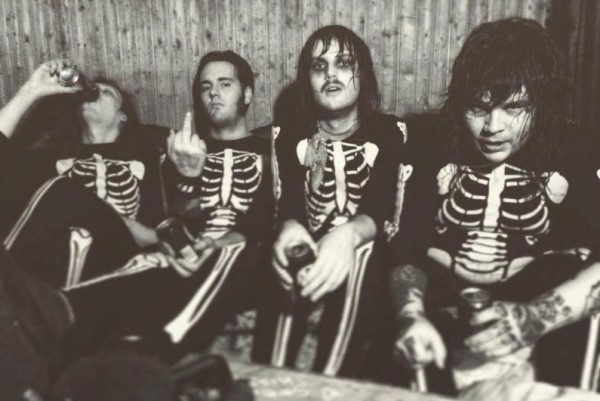 Today, Punknews is pleased to debut the new tune by The Dahmers.
As you can tell by their name, The Dahmers are horror-punk fanatics. So, on "Cut Me Down," they bridge the gap between the different disciplines of scare-jams and take a little bit of Cramps reverb, a little bit of Misfits b-movie reverence, and A LOT of pop-punk energy. The result is a snappy slasher that at times, could pass for an early Oingo Boingo track.
Their new album, In the Dead of Night is out April 7 and you can order that right here. Meanwhile, check out "Cut me Down" right now!