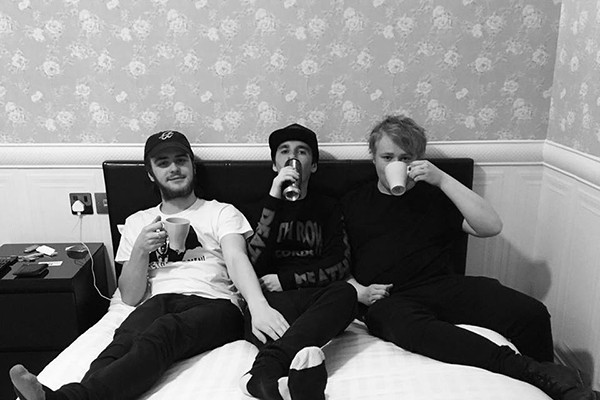 Punknews is proud to debut an exclusive track from Northern Ireland-based trio Lost Avenue's forthcoming album. The song, "Stop it, Jack," comes off of the EP Best Friends, which due out Apr 15th and is available for preorder at the Rustys Rekords Bandcamp page.
Best described as post-(insert genre), there are hints of hardcore, emo, and even some math rock. This band hits a lot of styles in quick succession.
Lost Avenue also will be on tour to support their new album this month. You can check out this exclusive track, and those tour dates, below.
| Date | Venue | City |
| --- | --- | --- |
| Apr 07 | Top of the Town | Omagh, UK |
| Apr 08 | Diceys | Strabane, UK |
| Apr 14 | McHughs | Belfast, UK |
| Apr 17 | The Chelsea Inn | Bristol, UK |
| Apr 18 | Bar Bloc | Glasgow, UK |
| Apr 19 | Actress and Bishop | Birmingham, UK |
| Apr 20 | The Sitwell Tavern | Derby, UK |
| Apr 22 | Brixton Windmill | London, UK |
| Apr 23 | Hyde Park Book Club | Leeds, UK |
| Apr 29 | The Nerve Centre | Derry, UK |