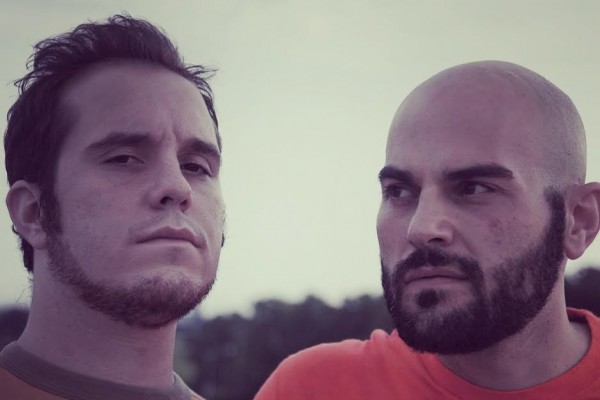 Today, Punknews is excited to debut the new video from Cinema Cinema's new album!
"Bomb Plot" is a room-wrecker. Guitarist Ev Gold and drummer Paul Claro tear out hard-as-hell, abrasive punk that revels equally in jagged-twists and titanic rumbling. If Black Flag made a baby with the Cows, you might get this. Meanwhile, the video is three-minutes of pure psychedelic spazz that melts across the screen like a bad acid trip.
Speaking to Punknews, Gold said "When the part of "mad scientist/bomb maker" needed to be cast, we knew that asking our producer Martin Bisi would be a wise choice. His production work plays such a large hand in the overall effect of the song, having him a central figure in the video only made sense. Also, it was a major coup to be afforded the opportunity to film the majority at Bisi's historic BC Studio. So many amazing artistic endeavors have been documented therein; it's an honor to create in that space."
Pre-order the band's new album Man Bites Dog right here! Then, check out the new video below!