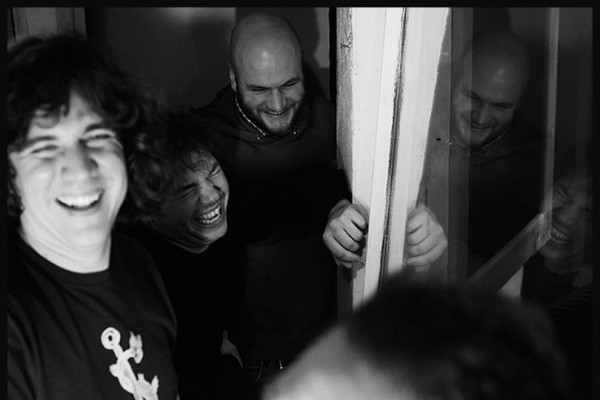 Today, Punknews is pleased to debut the new video by Belgium's Billions of Comrades!
On "Moak," the band bends huge, post-punk riffs around a fractured, electronic skeleton. The result is a ghostly sound that is reminiscent of both bauhaus and Gang of Four. What's really neat is that the video is a 360° vid, meaning that you can spin the camera around while the band is playing to check out all the different thigns going on.
Speaking to Punknews, the band's Arnaud Larcier said, "After seeing us on stage, the VR Sessions crew asked us to work together on a live shooting. We accepted right away. Of course we chose a shooting spot connected to our project: the youth club of our childhood city was the perfect place. It was the first place which booked us for a festival, even before listening to a track. It was a good choice, the shooting was a blast, the afternoon a dream and we hope you could feel this heartfull mood on the video."
"Moak" is off Rondate, out now. Check out the video below.