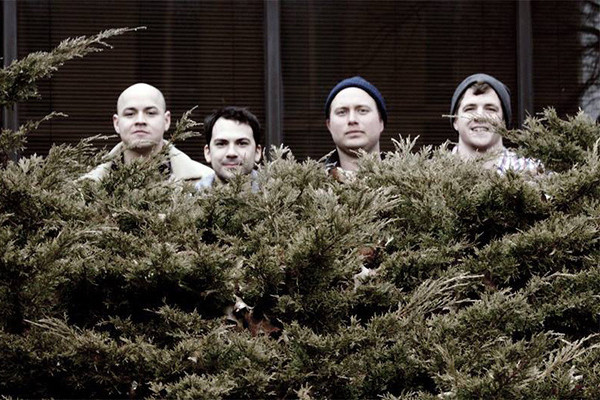 Last Tuesday Punknews premiered a new song from DC's Curse Words upcoming EP, Intergalactic Exxon Valdez. Well, if that wasn't enough to tide you over until the album drops tomorrow, we've got you covered! Punknews is excited to announce that you can now stream all four tracks from the new EP a day early!
In discussing the album, the band writes:
(Curse Words) has always incorporated a sci-fi element to their music without straying too far from the power chord sing-a-longs they grew up on. Curse Words' latest effort is their first concept album, as the band goes full throttle into the cosmos.

Intergalactic Exxon Valdez is a record about surfing the stars in a universe full of dying planets, mutating viruses, transdimensional travel, and other lurking dangers. Lying underneath the space references, the band deals with hard hitting topics familiar to anyone in or approaching their 30's…
Heavy stuff, to be sure. But as you've likely already heard back on Tuesday, CW still manages to wrap these themes up in catchy tunes that are a blast to listen to.
So be sure to check out the stream EP now, and pre-order a copy if you like what you hear. Then, if you live in the DC area, head out to their album release gig tomorrow night to sing along (details below)!
| Date | Venue | City |
| --- | --- | --- |
| Aug 12 | Velvet Lounge / Curse Words EP release party | Washington, DC |