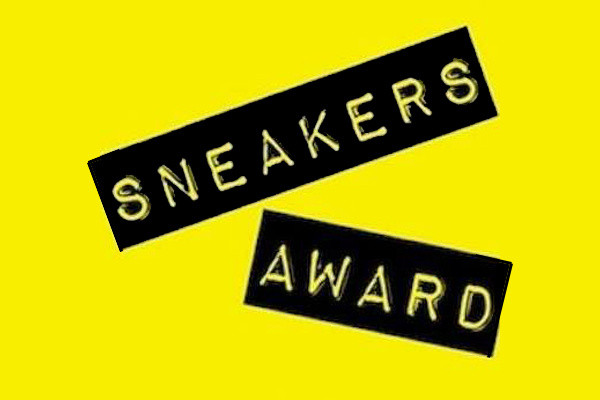 Brian McGee, vocalist and guitarist of Plow United, has started a new band!
The band is called Sneakers Award and in addition to McGee on guitars, Scotty Sandwich is on bass and Stephen Mooneyhan is behind the skins. The band is distinctly influenced by the early 80s power-pop trailblazers and those classic Stiff records singles. Speaking to Punknews, McGee said "I can only hope that we can come close to the live version of Nick Lowe's 'Heart of the City.' That's a lofty goal but you gotta take aim towards something." You can check out the band online right here.
Punknews is thrilled to debut the band's initial release, a two song demo. You can check that out along with the dates for their very first live show below!
| Date | Venue | City |
| --- | --- | --- |
| 8.23.2017 (FIRST SHOW!) | Local 506 | Chapel Hill, NC opening for The Capitalist Kids, Retirement Party, Pink Drink |
| 11.10.2017 | Asbury Park Brewer | Asbury Park, NJ w/ Early Riser and Not Yer Baby |
| 11.11.2017 | Creep Records | Philadelphia, PA w/ Early Riser and Crossed Keys |
| 11.12.2017 | TBA | TBA |
Tickets for the initial show are right here.