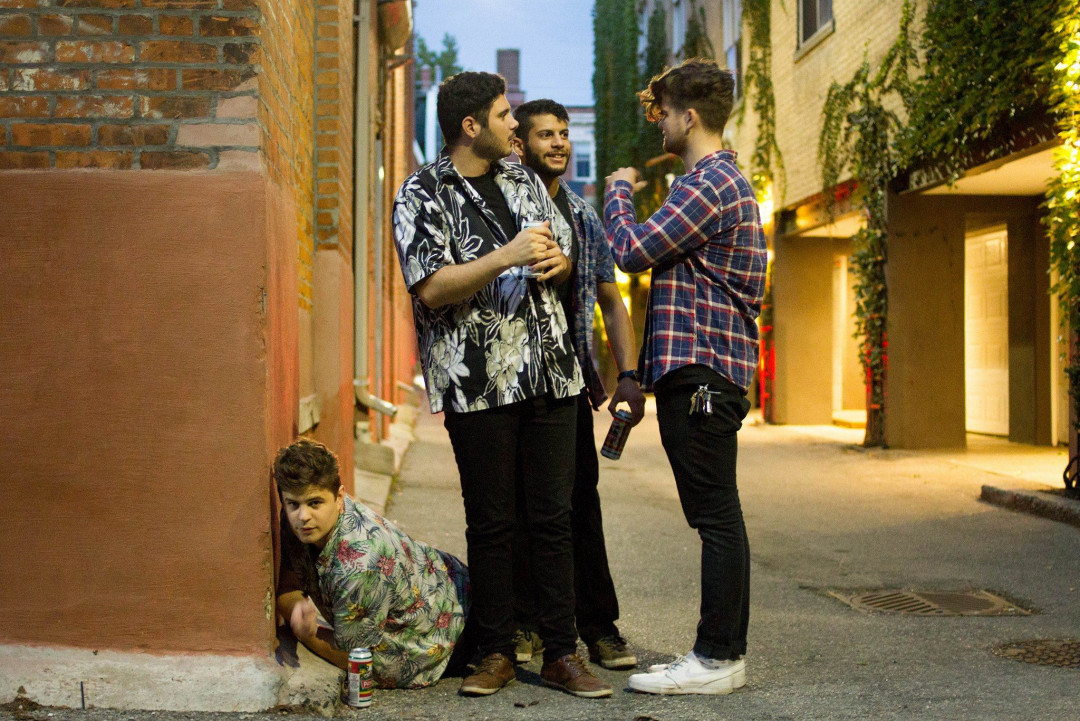 We're thrilled today at Punknews.org to share "Summer Girls," the new single from Toronto four-piece surf-punk act Knifey. The track will appear on their debut LP, due on September 29th. Lead singer lead singer Max Trinz commented on the song

From frantic highs to ardent lows, Summer Girls is a song about romance and passion in the deep summer. It's about the fast kind of love you can blink and miss while speeding down lazy summer roads. Reflective, patient hooks rise above relentless percussion and blistering guitars. Like all Toronto summers, the song is short and precious, and, like the coming fall, quickly slows into a dreamy, reflective outro that yearns for things not appreciated in their time.
Knifey features guitarists guitarists Phil Linton and Max Trinz along with Kyle Marcovecchio (bass) and Ammar Karam (drums). In the lead up to the album's release a number of new songs have come online, including "Rio," "Tanlines," and "Sophie." You can check those three out at SoundCloud and "Summer Girls" below.
This story is part of a reporting partnership between Punknews.org and Some Party, a Canadian punk & garage music newsletter.