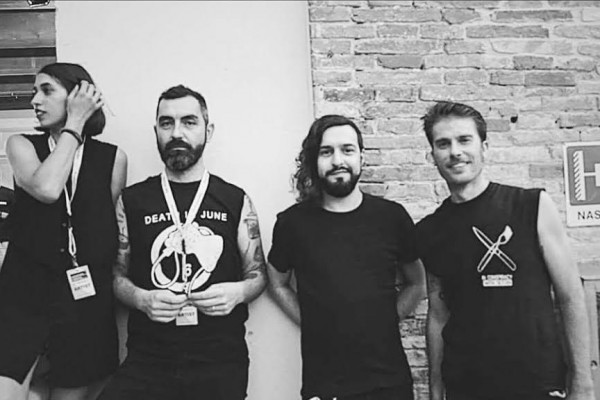 Today, Punknews is pleased to debut the new single by Italy's Havah.
The band's new album, Contravveleno, is heavily influenced by the reconstruction of Italy following World War 2. The band's Michele Camorani spoke to a number of politicians and activists about the volatile period, including Nullo Mazzesi who had a story about stealing guns from Nazis and running through a cabbage patch as they tried to shoot him.
This sense of dread is palpable in their new single, "Un Nuovo Meccanismo." Taking the hanging dread from Joy Division, Wire, and Bauhuas, the band locks their heavy musings into a propulsive engine.
Contravveleno is out Sepotember 15 and you can pre-order it right here. Also, check out the new tune below right now.