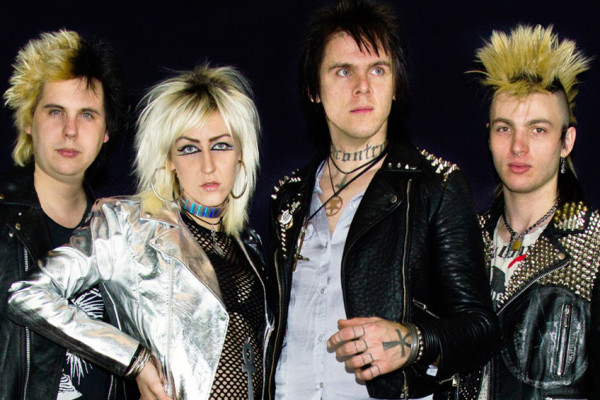 Yesterday, Magic Bullet records dropped Zex from its label. In a statement, the label said that it had received multiple e-mails accusing guitarist Jo Capitalcide of sexual assault. The label also stated that the label had been facing boycotts of promoters, record stores, and venues due to the allegations. The band's singer, Gretchen Steel responded by denying the claims and also by stating that Magic Bullet's statement was untrue in a phone convessation with Pitchfork.. You can read Magic Bullet's statement below along with an except from Steel's Pitchfork communication.
Magic Bullet Statement
"In light of ongoing and recent accounts of alleged sexual assault tied to ZEX guitarist Jo Capitalcide, the routine boycotts of promoters, venues, and record stores when the band is booked or carried, and information shared first-hand by singer Gretchen Steel to the label about Jo's behavior in their open relationship (which corroborates one of the accounts sent to the label by a survivor within the past 24 hours), Magic Bullet Records is hereby dropping ZEX from its roster of artists, effective immediately.
While neither of the band's two albums with the label have recouped, we will still be making donations to both RAINN and Cornerstone Housing for Women in the band's hometown of Ottawa, Ontario. We highly respect the work of both organizations and encourage survivors both locally and abroad to utilize their services and support.
For anyone that purchased either LP from us: full refunds are being offered. Contact info@magicbulletrecords.com with your order number and we will get back to you with a return label and info.
We have always subscribed to the punk notion of "looking out for one another." Our hearts and support go out to survivors worldwide."
Except of Steel statement to Pitchfork:
"I didn't talk to my label about any of this. I never corroborated any story, I never made any comments about any members of my band. This whole thing? Never happened."