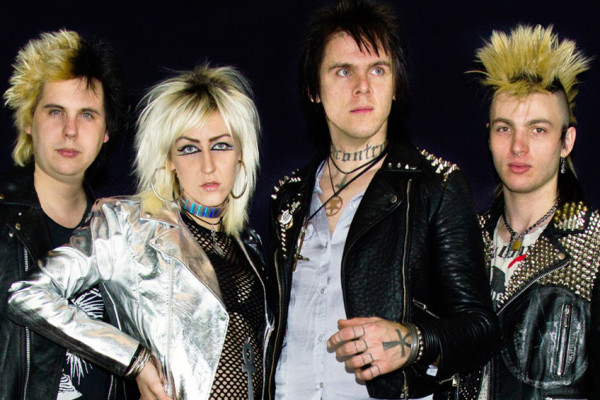 Last week, Zex was dropped from the label that released several of their records, Magic Bullet Records. The reason given for the disassociation by Magic Bullet was: "In light of ongoing and recent accounts of alleged sexual assault tied to ZEX guitarist Jo Capitalcide, the routine boycotts of promoters, venues, and record stores when the band is booked or carried, and information shared first-hand by singer Gretchen Steel to the label about Jo's behavior in their open relationship (which corroborates one of the accounts sent to the label by a survivor within the past 24 hours), Magic Bullet Records is hereby dropping ZEX from its roster of artists, effective immediately."
Zex guitarist Jo Capitalcide denied the allegations. Yesterday, he appeared to state that he either plans to file a lawsuit, or has filed a lawsuit. On the Zex Facebook account, he stated: "Concerning the allegations of sexual assault on women made by our ex record label, Magic Bullet Records, I denounce them as false and have undertaken a defamation lawsuit this week for spreading false information about me and Zex. There are no charges laid on me. -Jo Capitalicide"
There appears to be no other information as to whether a lawsuit actually was filed. Magic Bullet has since deleted their post explaining why Zex was dropped from the label. If this story develops, we will let you know.