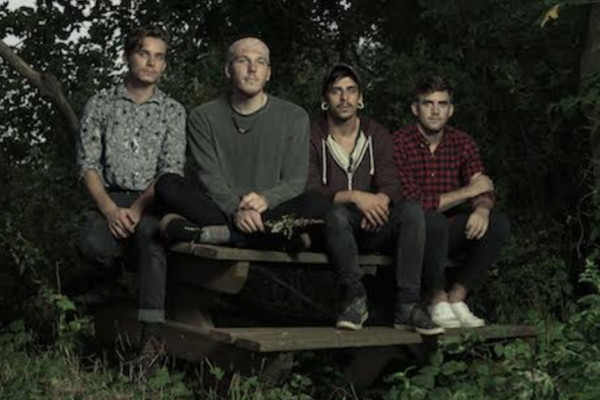 Today, Punknews is pleased to debut the new single by Hodera.
Set to a post-punk meets emo twinkling, "Four White Walls" tells the story of a downfall. Speaking to Punknews, singer Matthew Smith said, "I wrote this song during a depressive downward spiral that landed me in the hospital. Of all the waves of depression I've experienced over the last decade, this was the lowest I had ever gotten and the closest to death. I was fucked up on red wine and cough syrup at 2am and started writing this song in my bed, which is in a little nook of the basement, surrounded by four white walls. We finished the song and recorded it after my last hospitalization, so the 'white walls' are also partly referring to the hospital walls, or really just the feeling of being trapped, stuck in a hopeless rut. It's written in F tuning. F is new for us though. Two songs on this record are in F. Alternative tunings and partial capos keep the juices flowing. Any emo guitarist will be able to spot the tuning. It's a classic. American Football uses it for everything."​
First Things First is out October 20 and you can pre-order it here. Meanwhile, check out "Four White Walls" below, right now!