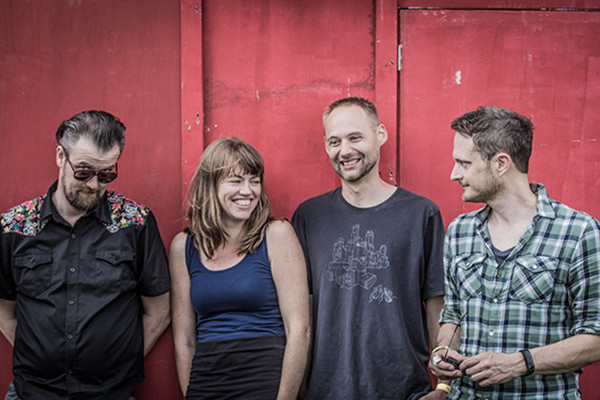 Punknews is excited to premier the full stream of Dutch pop-punk act Ink Bomb's new four-song EP, Swim, ahead of its October 23rd street date. Packed with power-pop-punk and great hooks, Ink Bomb has put together a solid release.
Vocalist Joost Hoedemaeckers has this to say about the album:
The Ink Bomb members are four weird individuals yet part of a greater story. We all have our own quirks, ideas, and paths of life we choose. We all played in bands before and loved doing that. This is why we came together as a band in the first place; Imperfect people trying to form a more perfect union.

With each recording, you aim to grow a bit as a band and as a person. I've seen my bandmates struggle with different life problems and come out on top. In my naive mind, I hope that being party of this band has helped somewhat in that effort.

This new EP combines strong melody, vocal harmony and lyrical content to four bursts of punk rock power. We tried to grow in writing songs, tackling multiple vocal lines and thought out song parts. These songs represent celebrations of individual liberty, emotional nuance and the human spirit. We hope that the listener will agree.

As for me, being busy creating music, memories and adventures is something I love about being in a band. And that is what we try to accomplish as much as possible. Here's to staying afloat …
Ink Bomb will be playing a few dates throughout their home country in November in support of the release. You can check those details out after the stream below.
| Date | Venue | City |
| --- | --- | --- |
| Nov 10 | The Shuffle | Nijmegen, NL |
| Nov 17 | Innocent | Hengelo, NL |
| Nov 18 | Brigant | Arnhem, NL |
| Nov 24 | de Onderbroek | Nijmegen, NL |