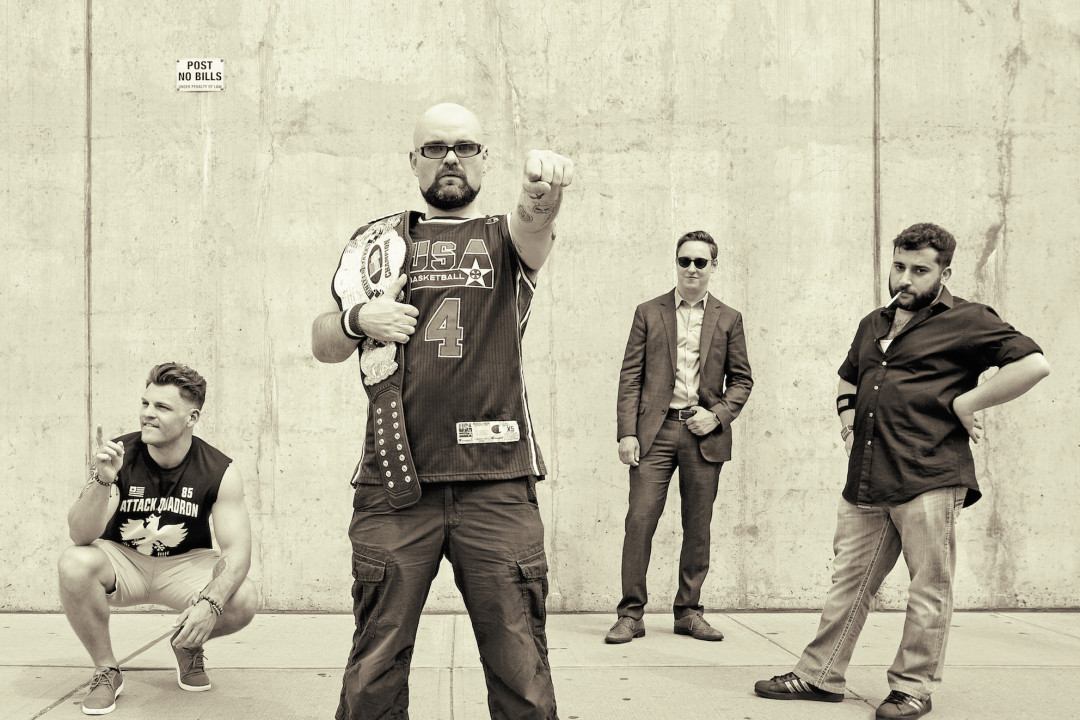 Today, we are pleased to bring you the new video by U.S. Americans.
"King Someday" is a trippy track. The band take the gauzy lollygaging of the '60s psychedelic rockers and wrap that mind expansion around a Husker Du core. The resulting track lands somewhere between Dinosaur Jr and Soul Coughing.
Speaking to Punknews, singer Jeff Weiss said, "I've been hearing this riff from Roy for a long time, a lot longer than this band has been together. I guess patience is a virtue. Shout out to industry legend and voice teacher extraordinaire Victoria Berdy for helping me with the lyrics and major shoutout to Shlomo Weprin for shooting and directing a very sleek looking video."
Guitarist Roy Abraham added, "I wrote the lyrics for the chorus way back when I was in my teens. I was bullied to no end in my younger years and had to recycle the complexes into something positive… kind of a schoolyard conversation taking place in my head between by young teen self and my young adult self. Isn't that the plan we all have? To be the king. Kingship is as unique to any person as much as their fingerprints. But we all agree, that the kind of kings we all strive to be are the ones who show their true colors on the outside and doesn't subscribe to the 'public face and personal face."
Lastly, bassist Daniel Deychak added, "If I had to describe the rhythm, I'd say it's like pulling a gambling tugboat down the Mississippi River through the swanky southern heat. You don't really know what's going on inside but you know it's not an even balance of virtue and vice."
The band's cheekily titled new album, Greatest Hitsis out October 27. Check out pre-orders here and their record release here. Meanwhile see "King Someday" below, right now.