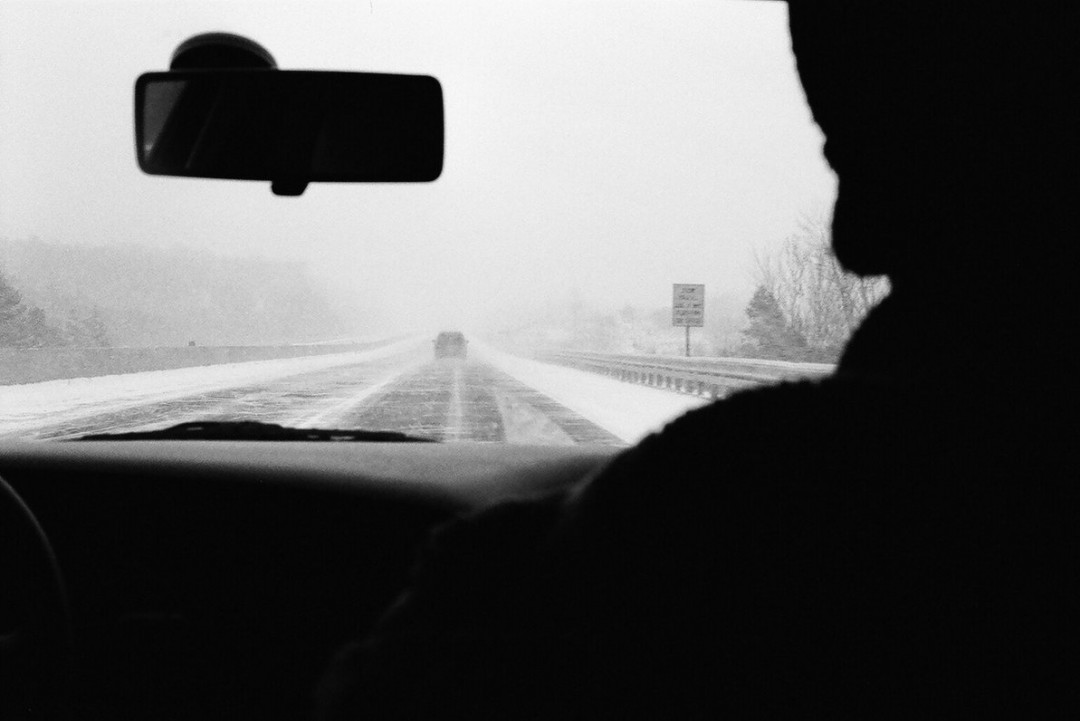 Toronto drone-influenced garage-rock act Bad River has returned with a new single titled "Clean Air." The grungy tune is title track of their upcoming EP of the same name, due out on November 29. We're thrilled to premiere the band's new video for the song, which features lead singer Thom Huhtala on a psychedelic adventure with an animated dog and cockroach. The animation in the new clip was done by artist Nick Coyle.
"Clean Air" was recorded, engineered, and mastered by Simon Larochette at The Sugar Shack in London, Ontario. It's Bad River's first new material since 2015's full length Mouth and the subsequent dissolution of the band for creative differences. Last year Huhtala rebuilt the group, bringing in new members Nathan Heuvingh and Scott Hempstead. The press release describes the new material as:
[taking] Huhtala's drone soaked songwriting in a new direction focusing on bringing clarity, melody and nuance to the songs while refining the layers of noisy fuzz and distortion that define their sound.
The Clean Air EP will arrive with a show at Toronto's Smiling Buddha on a November 29 with Neon Wave and Parks at Night supporting.
This story is part of a reporting partnership between Punknews.org and Some Party, a Canadian punk & garage music newsletter.